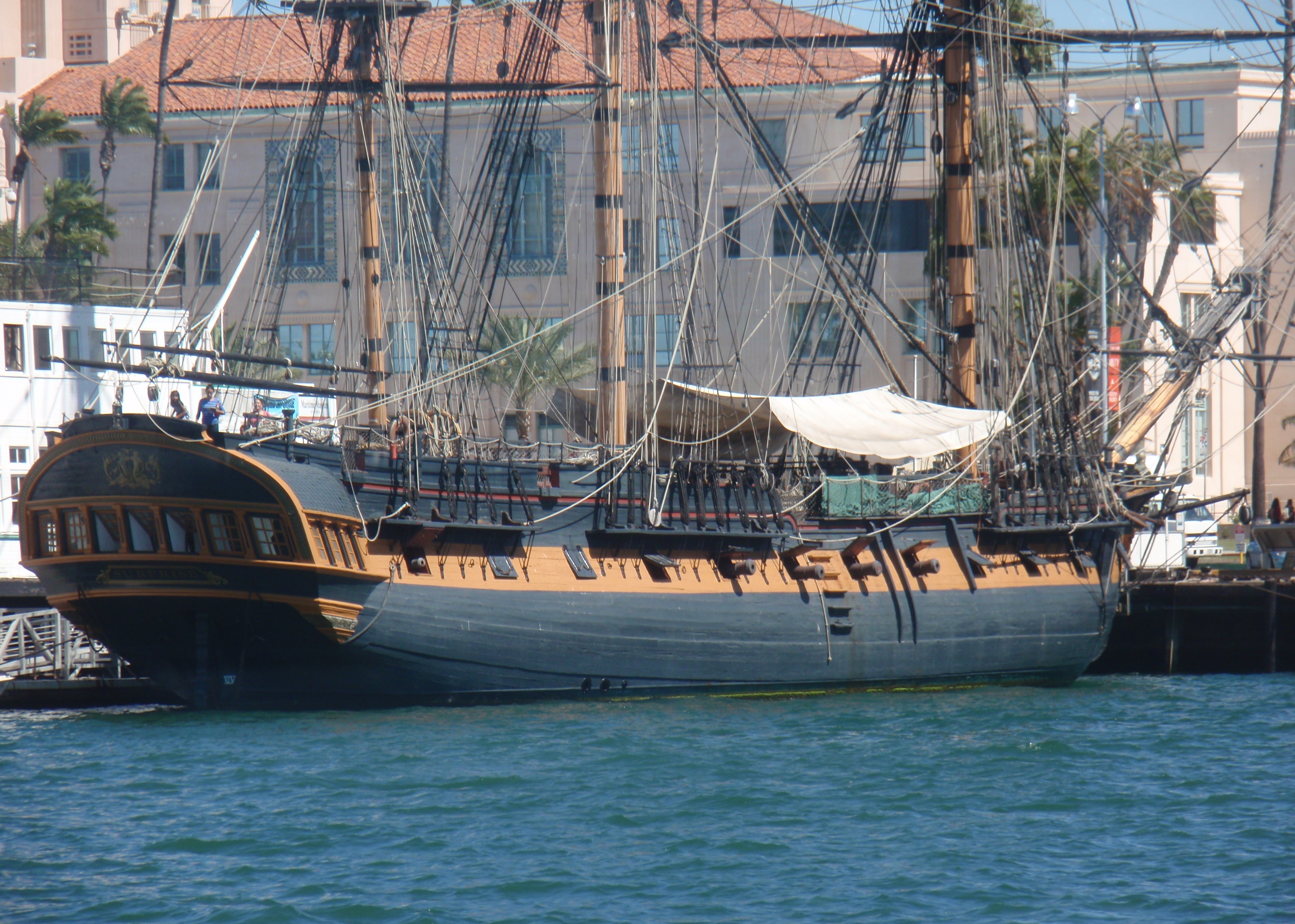 Photographs for this series of posts are of the HMS Surprise, replica of a British 24-gun frigate named HMS Rose. The ship is now part of the collection of the San Diego Maritime Museum.
It was built in 1970 and weighs in at 500 tons. It is 170' long, with 32' beam and maximum draft of 13'.
All photos of the HMS Surprise are by James Ulvog, taken during various visits to the museum over the last decade or so.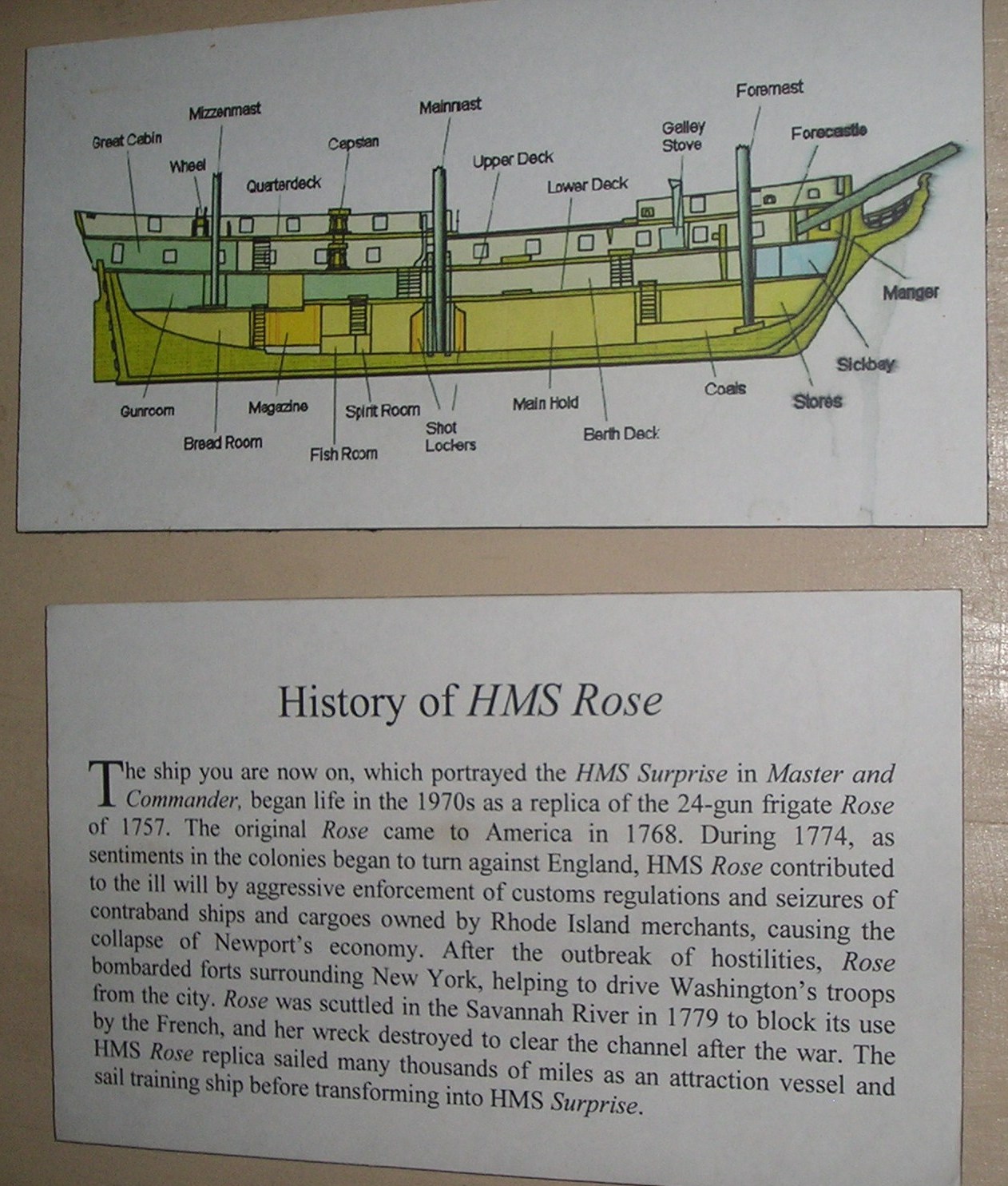 This ship was configured as the star of the movie Master and Commander: the Far Side of the World. It name was changed from Rose to Surprise for the movie.
The adventure is set in 1805 with the antagonist being a French privateer. Key parts of the story are based on a novel set during the War of 1812 with an American warship as the antagonist.
The ship also appeared in the movie Pirates of the Caribbean: On Stranger Tides. The ship carried the name HMS Providence in the movie.
Using HMS Rose for illustrations is off about half a century in terms of timing, having been built in 1757 and the end of the Golden Age of Piracy in about 1727. That is close enough with the slow rate of technology change at the time.
Article at Wikipedia says Rose interdicted smugglers in Rhode Island. It fought against rebellious colonials during the American Revolution and in 1779 was scuttled in Savannah Georgia in order to deny the French access to the city.
After this crazy pandemic is done, please visit the museum. You will have a great time.