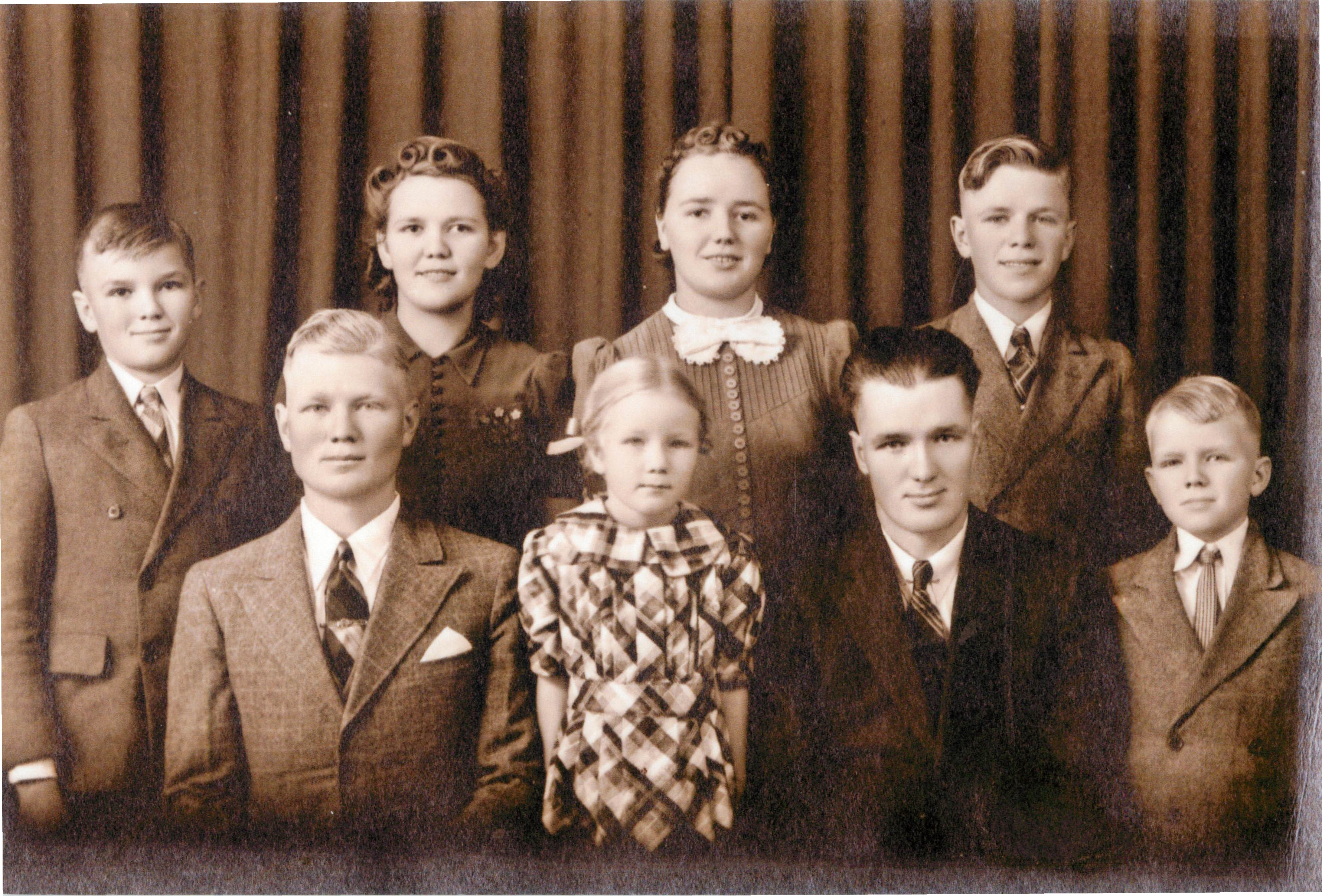 This is the seventh in a series of posts exploring the economic life of a 1940s era farm in South Dakota.
My grandmother, Lydia (nee Ven) Ulvog was 52 years old when the probate document for my grandfather's estate was filed.
Children of Lydia and Daniel were:
Gilbert, age 29, recuperating at DeWitt General Hospital in Auburn, California as a result of injuries received the winter of 1944 during the Battle of the Bulge in Germany.
Carl, age 27, stationed in Bowie, Texas awaiting discharge from the army after fighting in the South Pacific. If President Truman had not authorized use of nuclear weapons against Japan, Uncle Carl would have instead participated in the invasion of Japan with a good chance of either having been killed or severely wounded.
Alice, age 25, married and living with her sister in Sioux City since her husband was fighting overseas.
Louise, age 21, married and living with Alice, since her husband was also overseas.
Lloyd, age 19, still living on the farm.
Olaf, age 17, still on the farm.
James, age 13.
Clarice, age 9.
Yes, that is eight children with a 20 year span of ages. That is also a glimpse of life on the farm in the 1940s and probably for hundreds of years before.
The two oldest 'boys' were off in the army, not to return home until later in '46 or '47. The two oldest 'girls' were married with both their husbands also off at war. Three boys, ages 19 through 13 were at home along with their youngest sister.
That means after grandpa Daniel died grandma Lydia ran the farm with only three teenage boys and a preteen girl.
That would have been quite a challenge because before the war, in '41, grandpa and grandma ran the farm with the help of children aged 25, 22, 20, 16, 14, 12, 8, and 4.
That means the available hands to help with the work on the farm shrank:
1941 – 5 adults (over 19) and 4 teens or younger (excluding a 4 year old)
1946 – 3 adults and 4 teens or younger.
That is a severe drop in labor back when farming was drastically more labor intensive than today.
Back in November 2011, I discussed Another farm illustration of improved productivity
I'm a bit fuzzy whether my grandparents farmed 360 acres or 80 acres. Regardless, they ran the farm with the help of eight children.  My cousin lives on a farm. Her husband and son run over a thousand acres by themselves in their spare time. That is an astounding improvement in productivity over the last 70 years.