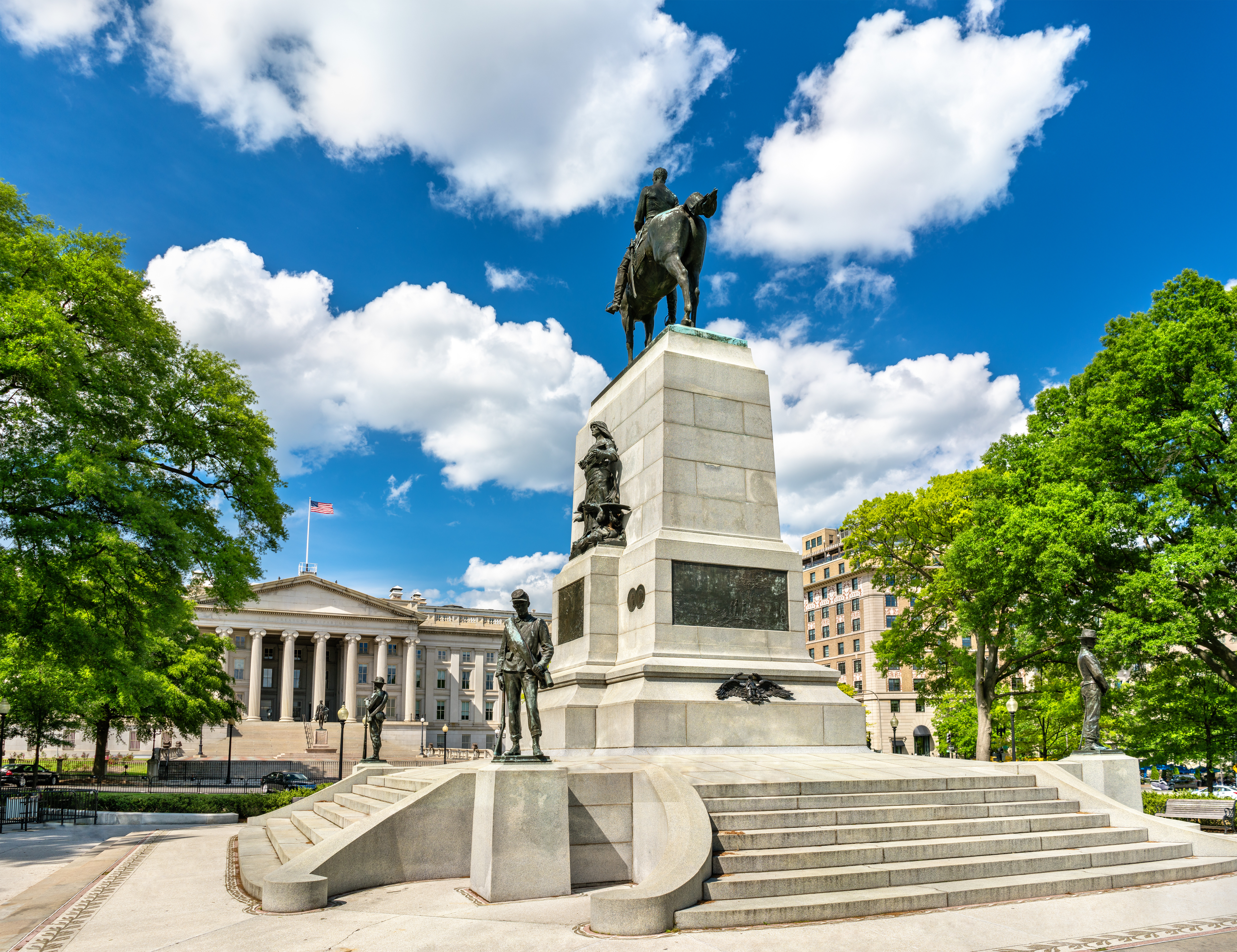 Another set of financial data points from the Civil War for housing costs may be found in William Tecumseh Sherman: In the Service of My Country: A Life by James Lee McDonough. Previous post mentioned some data points for compensation of senior army generals.
Cost of housing and gifts to the general
While in California Mr. Sherman built a very nice house, hoping that would entice his wife to move to California. He spent the relatively large sum of $10,000. This was in the early 1850s.
Things were different back in the 1800s. For just one particular thing, private citizens would gather contributions and give the funds to high-profile, popular people in public life. William T. Sherman and Ulysses S. Grant each received such gifts.
For example, in late 1864, people in Ohio raised money and presented Sherman with $10,000 in gold as an expression of appreciation for his successes in the war.
When Grant became president, a group of wealthy people from New York and Boston raised $65,000 to buy Grant's home, which the book refers to as a "mansion."  After closing the purchase, the group gave the home to Sherman. It was a large house, which Sherman hoped would satisfy Ellen, who enjoyed nice things and usually (according to the book) lived beyond her husband's salary.
For another data point, while Sherman owned the house in Washington, the real estate taxes rose from $400 a year to $1,500. As a wild guess, those property taxes are probably more than a year's wages for a working stiff.  In addition there are other items referred to as special taxes on top of that.
After he retired, Sherman moved to St. Louis. A large group of friends raised $30,000 as a gift to him so he could buy a house. He bought what the book refers to as "a fine, impressive structure" with a price tag of $24,000. His friends deposited the remaining $6,000 at his bank for his personal use. Book does not give a date, so I estimate this would have been about 1884.
That gives the following data points for housing:
$10,000 – early 1850s – California – nice house for a senior level bank executive
$65,000 – 1869 – Washington – Grant's mansion, fit for 4 star general
$24,000 – ~1884 – St. Louis – "fine, impressive" house fit for retired 4 star general
Gifts from friends in the private sector which are mentioned in the book:
$10,000 – 1864
$65,000 – 1869
$30,000 – ~1884
The book doesn't say, but I'll guess there were likely other large gifts from private citizens. The 3 mentioned times totaled $105,000.
Outside income in relation to annual salary
Add in the $25,000 he earned from the second edition of his memoirs and he had about $130,000 of income outside his government salary over the last 20 years of service. That is about roughly equal to 7 years of pay at his final pay rate ($130K / $19K = 6.8x).
Analyzed in relation to his income at the time of each event shows he received amounts equal to almost 8 years of his salary. Here's my calculation:
| | | | | |
| --- | --- | --- | --- | --- |
| source | year |  income |  pay |  years pay |
| gift | 1864 |      10,000 |     6,600 |        1.5 |
| gift | 1869 |      65,000 |   19,000 |        3.4 |
| gift | 1884 |      30,000 |   19,000 |        1.6 |
| memior | 1886 |      25,000 |   19,000 |        1.3 |
| total | |    130,000 | |        7.8 |
Next: some data points for travel time and logistics.